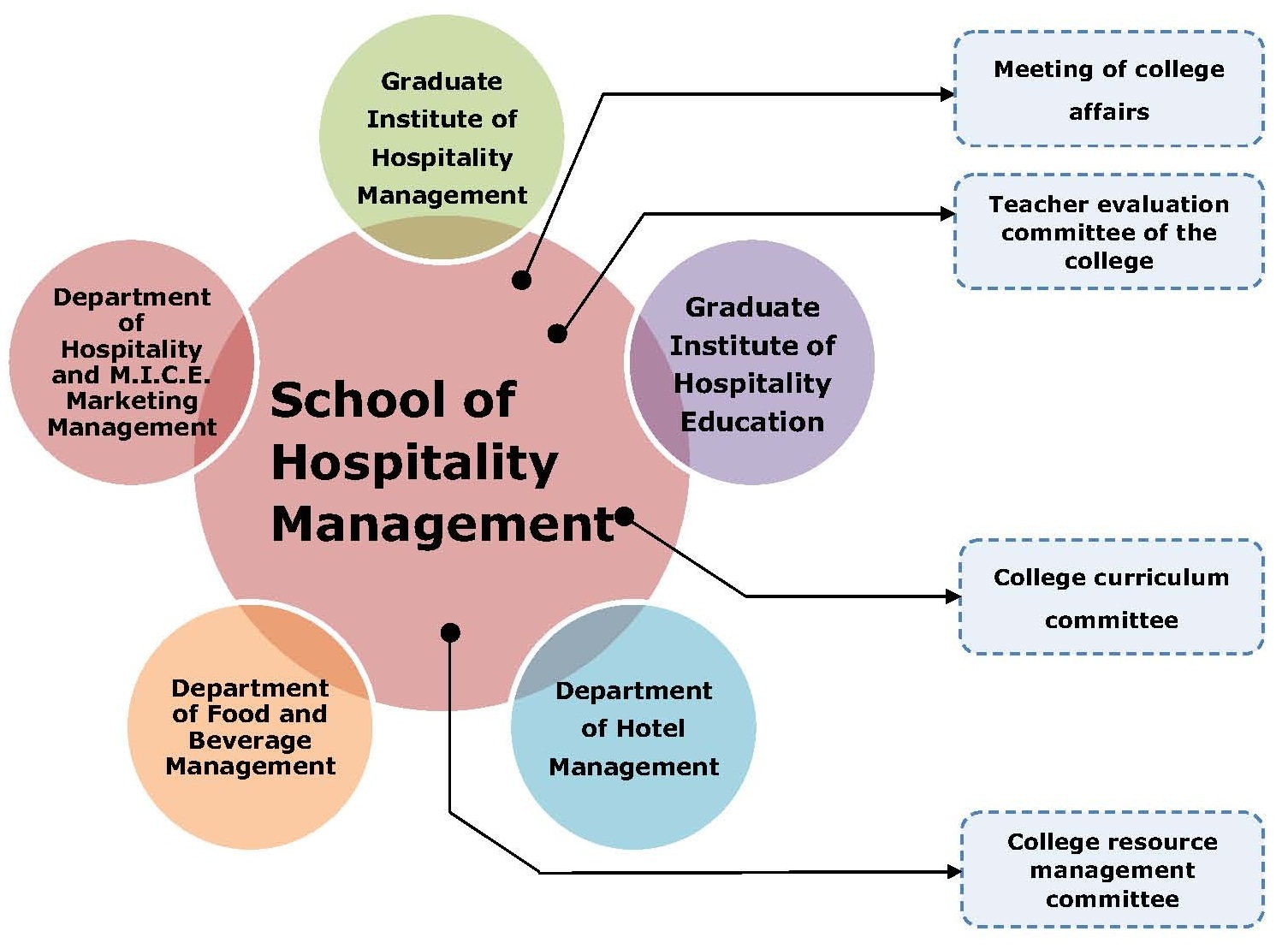 Meeting of college affairs is responsible for:
(1) Developing a plan of college affairs
(2) Establishing, changing and abolishing institutes, departments and supplementary organizations
(3) Important items on academic, student and general affairs
(4) Other important rules and regulations relevant to the development of college affairs and resource allocation
(5) Dean's decision and other important items

Teacher evaluation committee of the college is responsible for :
(1) Examining specific regulations for items relevant to employment, employment period, promotions, academic research and service extension of teachers of the college.
(2) Examining items relevant to teachers of the college concerning employment, employment period, suspension, dismissal, non-renewal of employment, determination reasons for severance, extension of service and extension of sick leave, but professional technicians cannot examine the promotions of general teachers.
(3) Examining upgrade items for instructors of the college on teaching, research and invention, academic works and service contribution, etc.
(4) Examining participation in domestic or foreign continuing education programs and holiday research for professors and teachers of the college.
(5) Examining salary increases for teachers of the college according to their service record for the year.
(6) Examining items in violation of the responsible obligations specified in clause 17, the Teacher's Law.
(7) Other items relevant to teachers that need to be examined.

College curriculum committee is responsible for :
(1) Designing the common principles for curriculums and teachers' plans for each department, institute and faculty of the college
1. Graduation credits of each department, institute and faculty
2. Course structure: allocation of elective and required subjects set by the university, required subjects set by the college, and required subjects set by the department and institute
3. Other common items relevant to curriculum planning and its course name in both English and Chinese
(2) Examining the curriculum of each department, institute and faculty of the college
(3) Planning and coordinating the common courses offered by the college
(4) Planning and coordinating the program of cross field credits offered by the college
(5) Coordinate and integrating course resources and teachers for the whole college
(6) Other items relevant to the curriculum of the college
College resource management committee is responsible for:
(1) Various space additions and allocations for facilities and equipment within the budget of the financial year for teachers of the college
(2) Developing a sharing process for practice classrooms and facilities in the industry-university plan for teachers of the college
(3) Planning for the new addition of software and hardware equipment into professional classrooms of the college