Dept.of Hospitality and M.I.C.E. Marketing Management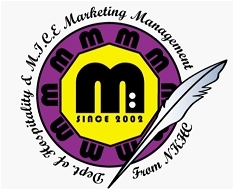 《Introduction》
  Due to the increasing development of domestic and foreign hospitality, tourism and travel industries, the department of hospitality marketing and management of NKUHT was established to provide sound, correct and instant new knowledge on hospitality and combine written language, pictures, audio and video material, as well as informational web tools, to spread, elaborate and familiarize hospitality information among students and encourage the development of the domestic hospitality business.
  The department founded the preparatory office for the department of hospitality marketing and management on February 1st, 2002 and finished preparation on August 1st of the same year. The first year admitted one class to the 2-year technology program, and in the 2004 academic year, admitted one class each to the 4-year technology program and the 2-year technology program to make preparations and dedicate itself to the cultivation of talented marketing and management professionals for the domestic hospitality industry.
《Development Priorities》

1. To develop into an information center for hospitality marketing and meet the demands of the industry.
2. To match the development trends of both localization and globalization of Taiwan's leisure industry and build features to attract tourists.
3. To make business activities (large conferences, planned exhibitions) on Taiwan's access to WYO frequent and to bring it into the age of the conference industry for which integrated hospitality marketing professionals are in high demand.
《Link》